Logistics Optimization in 3PL
Save man-hours, reduce operating costs, end-to-end automation.
60
%
Reduction in sorting time
75
%
Reduction in dispatch planning time
27
%
Decrease in operational costs
Across
250M+

orders in

400+

cities
Why Locus
Locus helps you bring supply chain optimization in 3PL by managing variability in your business by bringing consistency and efficiency in your dispatch operations. Reduced human dependencies lead to saving in costs and overall better customer satisfaction.
Geocoding and accurate address detection IP to automate your sorting processes (primary & secondary).
Optimal fleet mix and route plan for the vehicles respecting business as well as local constraints such as traffic, any route restrictions etc.
Intelligent clubbing of orders based on properties such as preferred delivery time slots, priority orders, location preference, and order specifications( weight, size etc.) to ensure supply chain optimization in 3PL industry.
Control tower application to provide logistics optimization in 3PL by managing unforeseen operational issues and run an efficient customer service team.
Predictive alerts on delays, vehicle breakdowns, idle time etc. to improve both customer experience and efficiency of delivery executives.
Predicts time windows of delivery for customers thereby increasing first attempt delivery rates and hence greater customer satisfaction.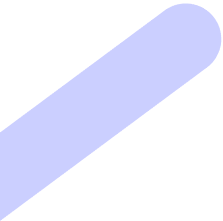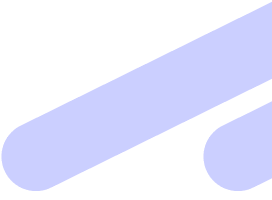 Frequently Asked Questions
Are Locus' solutions fit for primary, secondary and last-mile delivery?

How will Locus benefit primary movement?

Which Locus solutions are fit for secondary movement?

Is freight contract/fleet optimization a part of the Locus offering?

Can Locus increase the probability of FTL over PTL?

Is the Locus dashboard user friendly for operation/warehouse managers?

Is there access control in Locus Dashboard based on Personnel hierarchy?

Does DispatchIQ optimize on only one parameter or can I optimize on multiple parameters like road distance, cost etc?

What is the Locus USP in case of last-mile distribution (LMD) optimization?

What insights can I gather from the Locus dashboard? Is it customizable or not?

Can I incorporate static zones in route planning, as change management could be an issue for implementing the Locus tool?
Can Locus let me know if the delivery has reached the correct shipping address or not?

Do I need to pass on the static info pertaining to my customer everytime to Locus for the planning?

How can I use the Locus Tool if an API integration is not possible?

Can Locus help in capturing the unloading time at the delivery location?

How do I benchmark the accrued benefits of Locus in case of last-mile delivery?

What are the various features available on the Locus delivery app?

Can I configure payment collection options on the Locus app?

Can I send the tracking link to my customers to help them keep tabs on the last-mile rider?

Can Locus help me increase FADR?

I have vehicles already installed with GPS devices, can Locus take inputs from these devices?