With increased order volumes and rising last-mile complexities, managing driver productivity has become a grueling task. Today, every second your driver spends on the road counts as it makes a big difference in your business growth.
A burning question for all CEP businesses is what to do to minimize the time under the roof. Read on to find out what steps your businesses should take to cut the rising time under the roof.
Looking to bring down the time under the roof?
Schedule a demo now!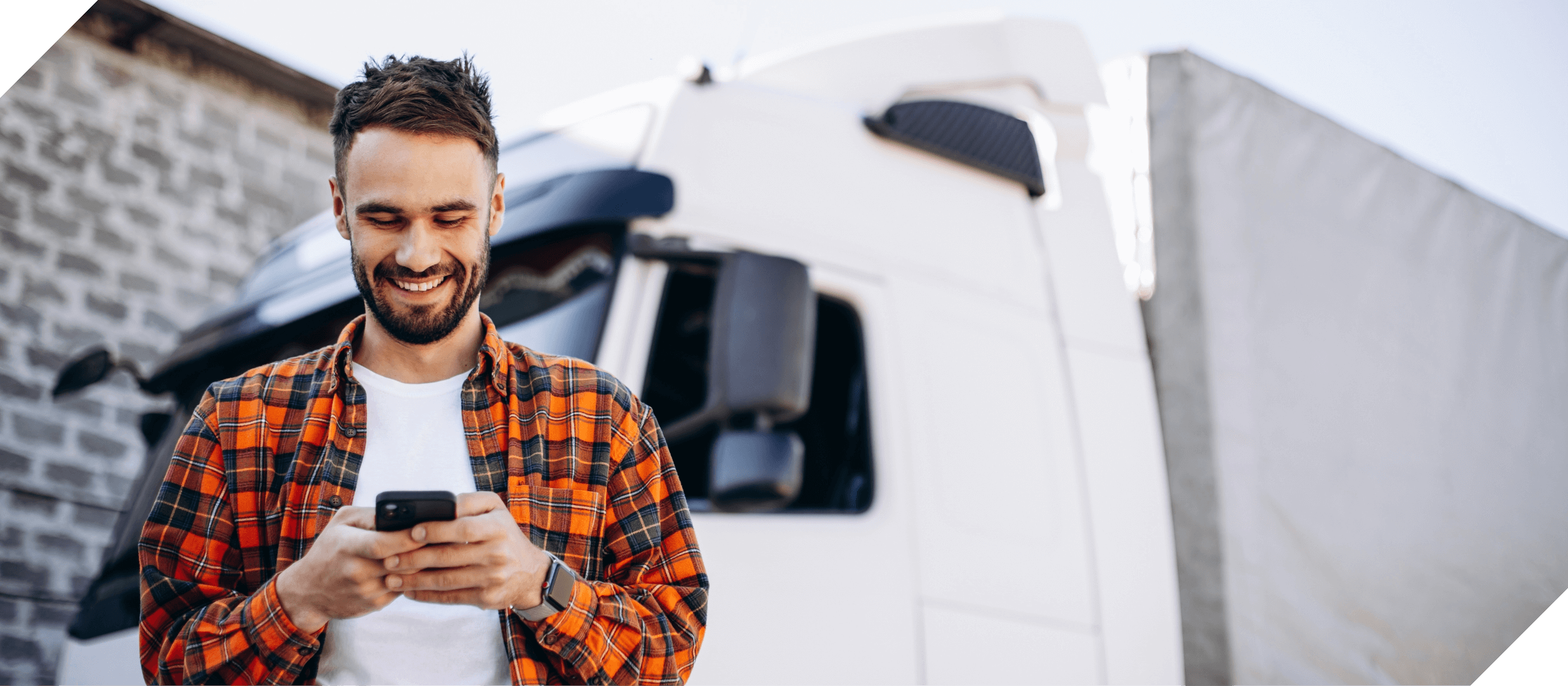 Make use of analytical insights
A pre-pandemic study highlighted that the detention time reduces drivers' annual earnings to $1.1 or $1.3 billion. This results in reduction of drivers' average annual income between 3 and 3.6%.
How do we bridge this gap of drivers' incomes caused by time under the roof? The answer lies in data.
It becomes difficult to track and measure time under the roof without the help of data. Let's say that delayed arrivals for a couple of trucks are increasing time under the roof for other vehicles. If you want to know why delayed arrivals are increasing and solve for it, you need strong analytics capabilities to bring out the hidden inefficiencies.
Using technologies like dispatch management software, you can identify analytical insights on driver arrival time, wait times, and time the truck leaves the warehouse. This data helps you plan vehicle and driver shifts, and prevent delays in advance. It even helps you account for probable rainy days, holidays, and sick days, and secure delivery capacity when it's most needed.
With its comprehensive insights on driver/vehicle level, dispatch management software helps you find if drivers are on time to the warehouse after completing their trips. This helps you rework the driver schedules efficiently and reduce the time under the roof.
Want to leverage analytics to minimize time under the roof?
Schedule a demo now!
Optimize routes and schedules
Earlier, many CEP businesses tried to provide appointments to truck drivers to minimize inefficiencies in delivery management, which did little good.
Every vehicle might deal with hundreds of deliveries and loading them definitely takes time. If your sorting process is inefficient, it will increase the number of vehicles lined up outside your warehouse.
It is critical to reduce the sorting time and make it more efficient to minimize the time under the roof. But how's it possible? By optimizing the routes and driver schedules, you can maximize sorting efficiency.
What happens when you optimize driver schedules and routes?
Your driver check-in time gets aligned with customer-preferred time windows
Assign loads to drivers in certain delivery zones that needs first preference
Plan return check-in times of drivers in advance and prepare loads for it
Minimizes the chances of missed deliveries for subsequent trips
If all this has to happen, then you should ensure that the route planning is efficient and accurate.
When route planning is inefficient or manual, your drivers find it exhausting to complete their delivery targets over a time.
By using a route optimization software, you can plan routes so that your drivers have plenty of time to complete their deliveries. As your drivers deliver parcels on time, they can get back to the warehouse at the expected queue time. Beyond increasing the on-time delivery rates, route optimization software improves the predictability of drivers' arrival times to your warehouses.
Do you want to know how to improve your on-time delivery performance?
Read it here
Improve visibility and communication
Let's say you receive complaints from customers regularly over delayed deliveries. As you backtracked, you found that the busiest time at the warehouse is the primary reason for these delays.
To know more about these frequent delivery delays induced by increased time under the roof, you ask some crucial questions.
Which delivery zone received the most number of customer complaints?
What are the vehicles that caused these delays?
Which loading/unloading time slot in a warehouse is contributing majorly to delivery delays?
How frequently do drivers demand a change in schedules due to unforeseen circumstances like severe weather, accidents, traffic congestion, vehicle issues, or roadblocks?
Well, the answer for all these above questions lies in visibility and communication!
With improved visibility and communication, you can easily monitor the current status of the load and its wait times. It improves collaboration between your dispatchers,warehouse executives, and fleet drivers. Even if there are any changes in the driver check-in times due to unforeseen circumstances, you can factor them into your load assignment. This helps you plan and reschedule loading/unloading time in advance, so that you can minimize the time under the roof.