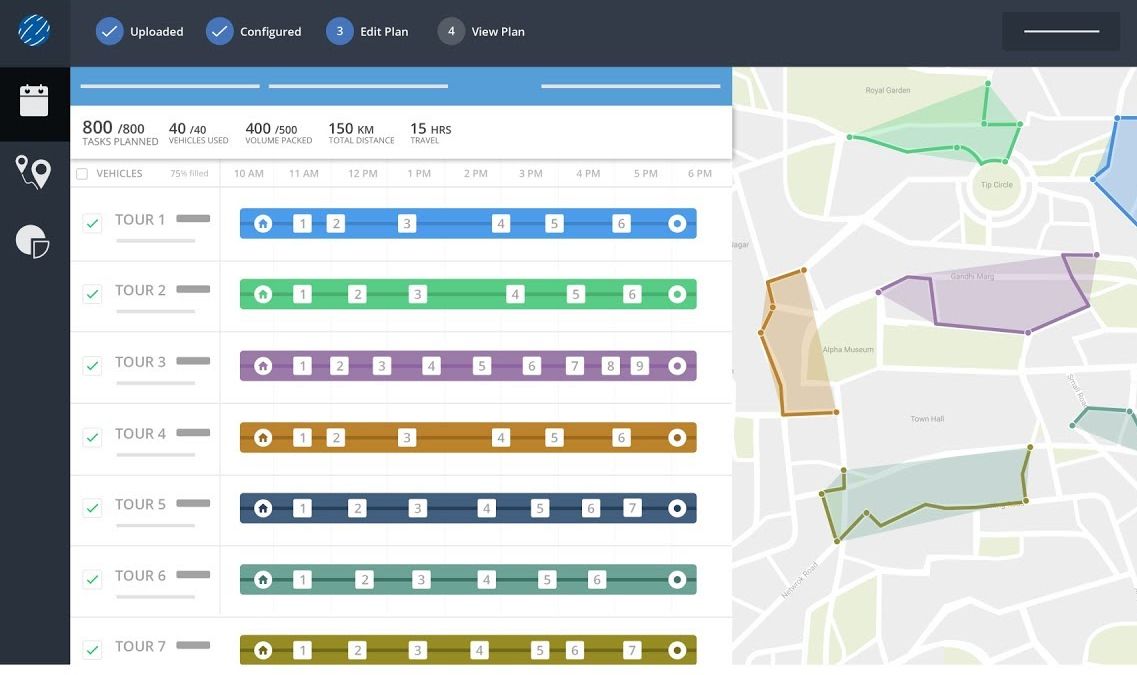 This feature allows you to visualize your plans on a screen in the post-planning session. It allows you to look at your plan via three different metrics- geography, time & vehicle; and tweak your plan accordingly to ensure better adherence with SLAs. Single screen for multiple leg movement.
Benefits:
Visualization in the cluster forms ensures minimum overlap of routes.
All business-related metrics are visible at one place at a vehicle and plan level.
Specific driving routes and the delivery sequence to be followed is available on the screen.